See an Example
Below is a post generated by our artificial intelligence from our news feed from July 19, 2019. This is an example of the kind of post that SixJupiter can publish daily on your site, with ads included and resulting revenue shared. For more recent examples, see our blog.
2019-07-19: Bitcoin Up 8.84%; 2nd Straight Up Day
How Did Bitcoin's Price Fare Yesterday?
Bitcoin's price at the moment is clocking in at $10,642.1, which means that since yesterday, it is up about 8.84%. This is now the 2nd straight day that Bitcoin has headed up, but the coin's prevailing trend over the past 14 days is down. As price is currently close below its 20 day average price of $11,121.72, we may interpret that to mean climbing above the 20 day moving average may help foster bullish momentum. Alternatively, for those interested in trading ranges that Bitcoin bounces between, its current two week trading range in US dollars is between $9,470.26 and $12,773.18. In terms of its overall importance in the cryptocurrency market, Bitcoin's current market capitalization is $186.23 billion US dollars, which is about 65.74% of the market capitalization of all cryptocurrencies. Bitcoin's dominance has been trending up slowly, averaging a rise of 0.44% each day over the past two weeks. A rise in dominance may suggest the case for altcoins is getting weaker, and so Bitcoin may end up being "the one currency" to rule them all.
Want to trade Bitcoin? Consider the following brokers: Binance, CoinDirect, WCX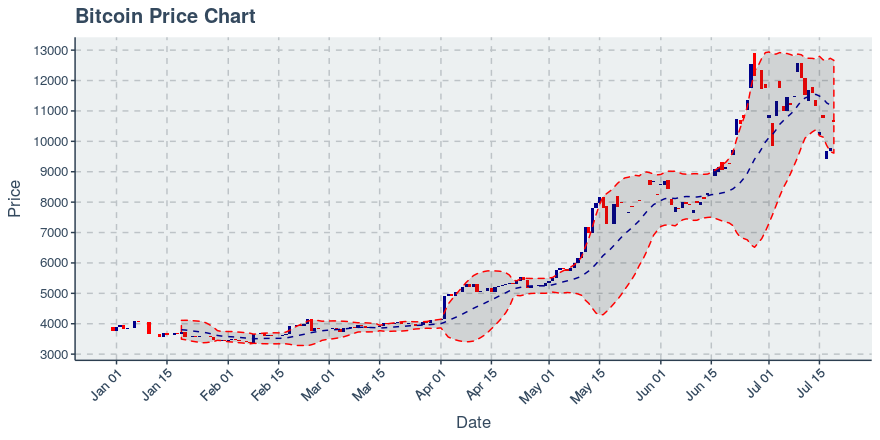 Daily Engagement and Hash Rate Metrics Update
Yesterday, the Bitcoin blockchain saw 315,745 transactions recorded on it. Daily transactions recorded on the Bitcoin blockchain fallen by approximately -4.31% this past week, though it should be noted the trend is not clear at this time. If Bitcoin does not grow transactions, it may need to derive its value as a store of wealth. As for Bitcoin's transaction fees, the average transaction fee yesterday was $2.3 US dollars. The size of the typical transaction on Bitcoin's blockchain is down 11.93% in US dollars; meanwhile, the fee for sending transactions has been decreasing by 19.32% per week. In terms of how much computing power Bitcoin is using, over the past 30 days its hash rate has continued to bounce around , ultimately gaining daily by approximately 0.51%. Given the unclear trend in bitcoin mining, it may be that hash rate is getting harder to interpret; this could result in the chain's security being something to keep an eye on. From this perspective, this behavior may not provide Bitcoin with the ability to attract more high value transactions.
Bitcoin's Wealth Concentration and Activity
2.92% of the 546.88 million Bitcoin wallets holding a positive balance have transacted within the past 30 days. In terms of engagement, note that the number of monthly active users in Bitcoin has been stepping by about 30,656.57 per day. Over 90.86% of the outstanding Bitcoin is held by the top 1% of Bitcoin wallets.
Article by SixJupiter
---